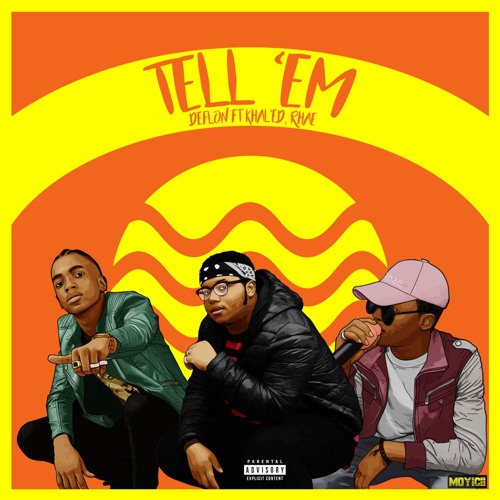 Our

Music

Promotion is Express » Clean » Classic » Dope » Well Packaged » Take advantage now. Call >>> +234 810 0193 489 or Click Link For Promo Packages

>>>
Afro-Pop/RnB singe rDeflon team up with Khale'ed & Rhae on a new song titled "Tell 'Em".
They both bring their indigenous vibe with a strong western flow.
Both the UK based artist have teamed up on a few tracks.
'Tell 'Em' is most certainly a song that gets you in the happy mood.
There is no doubt that when these two collaborate there is joyful sound that comes to our ears.
Enjoy Tell 'em From Deflon Feat. Khal'ed & Rhae
Found this post interesting? Kindly click the share button to share
Join the conversation. Leave a Comment