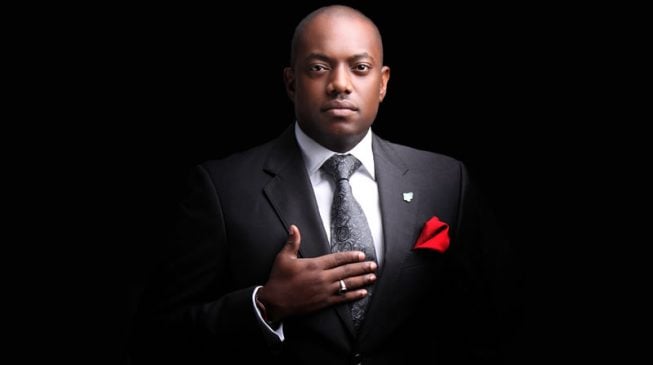 One of the men aspiring to be elected as Nigeria's president in 2019, Fela Durotoye has been caught on camera insisting that a man joins a queue. The Twitter user that shared the video says the event happened at an airport, we cannot independently verify this but have a look at the video next:
The #feladurotoye is a slick way of promoting the man in the video though. Politics or civics? We leave you to decide.
THINK YOUR FRIEND WOULD BE INTERESTED? SHARE THIS STORY USING ANY OF THE SHARE BUTTON BELOW ⬇
Follow us on Facebook –
Bossmeek Media Blog
, Twitter –
@Bossmeek_Blog
, and instagram
@Bossmeek_Blog
for more updates.
Join the conversation. Leave a Comment